Jag fick Lena Corwins inspirerande
Printing by Hand
i julklapp av snälla mamma, och blev sugen på att trycka lite själv.
Jag klippte remsor av freezer paper, strök fast på en tygkasse, duttade på textilfärg, lät torka (blåste på med fön), drog bort remsorna, fixerade med strykjärn. Allt klart på en halvtimme. Jag ville inte ha spikraka linjer, annars hade målartejp också funkat.
More late night crafting.
My mom got me Lena Corwin's Printing by Hand for Christmas, and inspired by her I decided to do a little printing by hand myself. The fabric tote I made last year is literally in rags by now so I needed a new one. I cut strips of freezer paper, ironed them on a tote bag, stippled textile paint on, let dry (

with a

little help

from a

blow dryer)

, peeled of the paper and ironed to set the ink. Inexpensive, easy 30 minute project.
I tried to come up with a more exotic pattern than stripes, but it was late and I was impatient so stripes it is.
* * *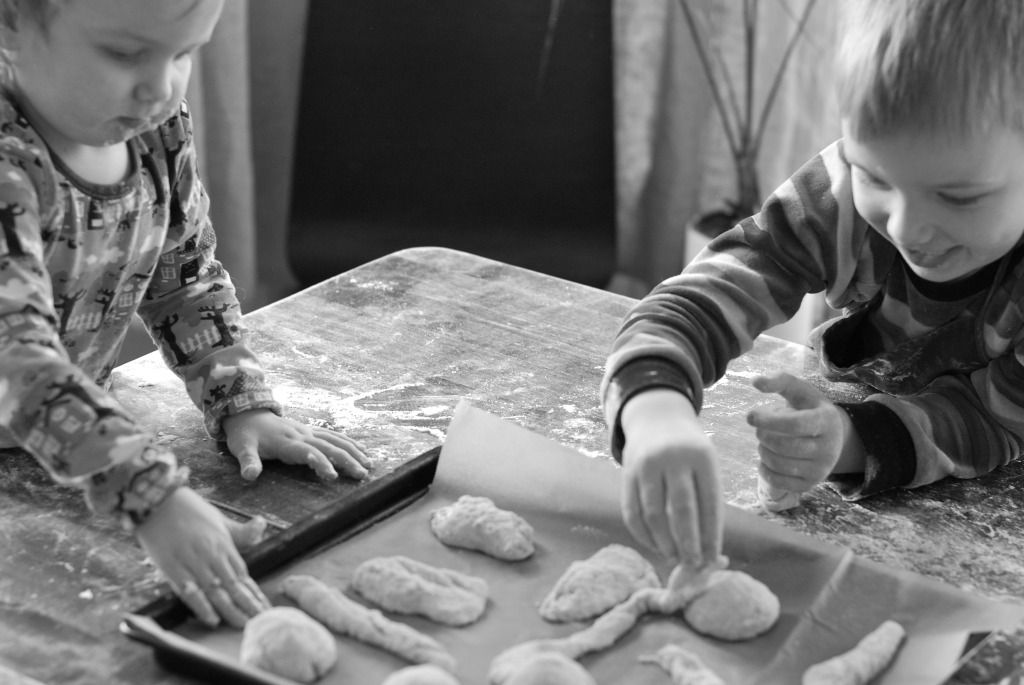 "We may not all be painters whose art is on display in a Parisian gallery or designers whose clothes we all dream of wearing, but if we're expressing our talents and nurturing our interests, you can bet the house that happiness is happening."
(Gabrielle Blair - Design Mom)