I finished M's summer cap. The pattern is Coconut from Ottobre 3/2010. It's the same cap I made last year, and we liked it so much I had to make one for this summer too.
The fabric is a soft vintage cotton with Sandman motif. I think the fabric is from Germany, and it's one of my all time favorite vintage children's prints!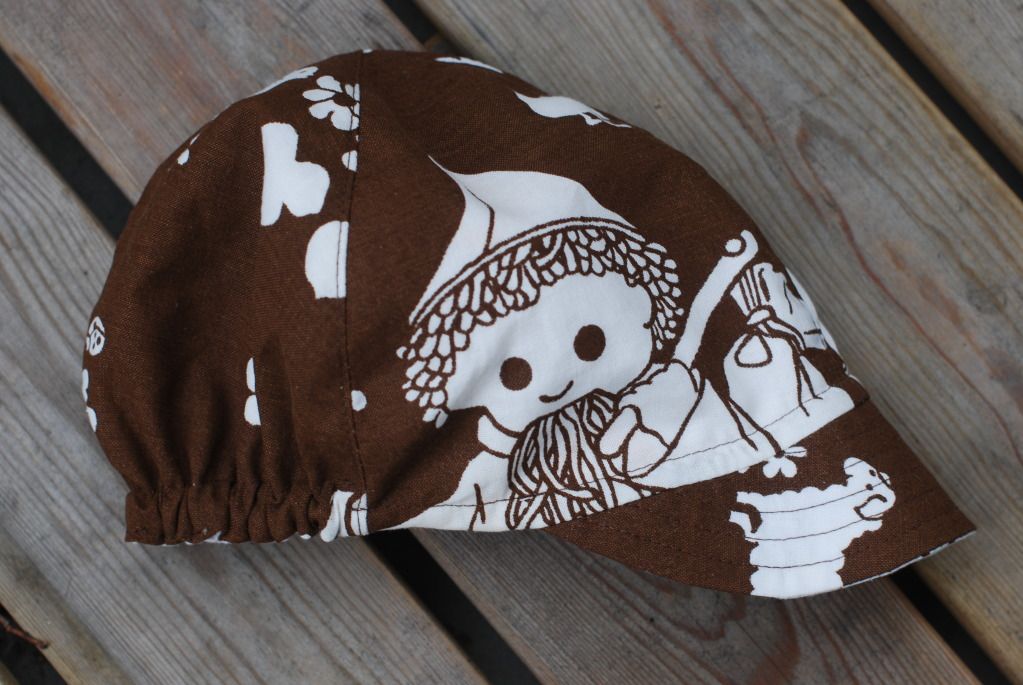 Miss woke up with a fever this morning...
-> About kids clothes week challenge
-> My to-do list for kcwc
-> kcwc Flickr group