Despite the absence of kcwc updates lately I actually was sewing a l m o s t all week. I have only one finished piece to show you, a knight's tunic I put together very-last-minute for a dress-up party at preschool.
It's freezer paper stencils on a piece of old Ikea linen curtain. We paired it with a braided belt and a wooden sword. (Mama-made and last-minute is how we do most costumes in this household...)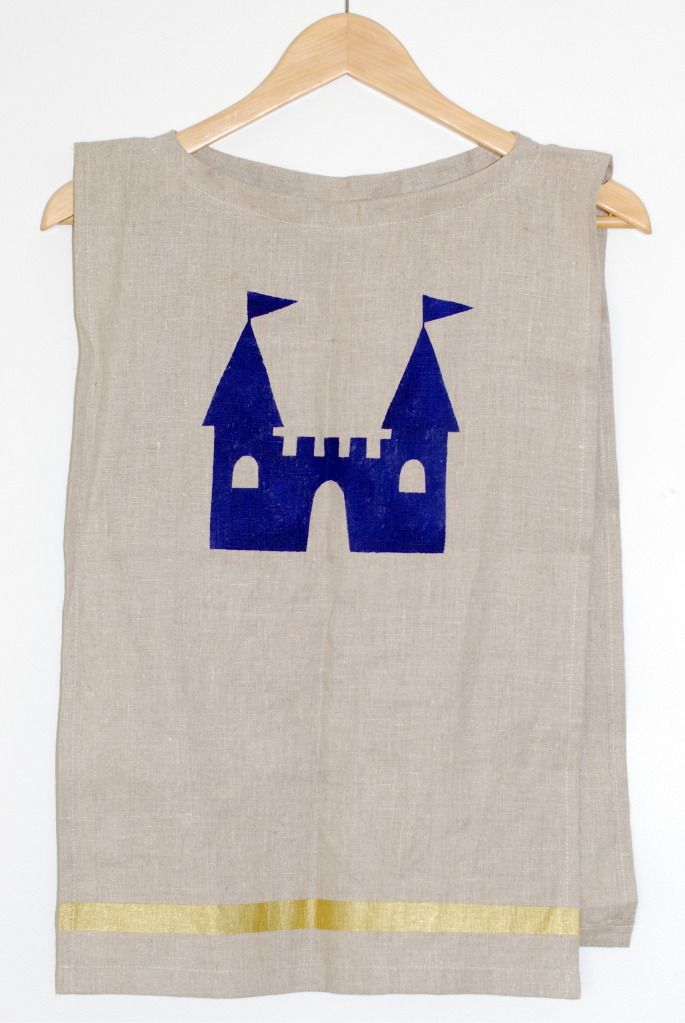 I really really hope I can organize myself enough to complete at least one or two of the projects I didn't finish. I really got a kick out of sewing actively again!
I paid 10 cents for this tiny glass bottle at the flea market. Perfect for bouquets picked by little hands.